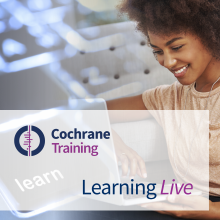 This webinar, part of the Cochrane Rapid Reviews & Learning Live webinar series, explores the significance of involving knowledge users (KUs) in rapid reviews (RRs) for healthcare decision-making. Emphasizing the importance of including KUs, such as patient and public partners, healthcare providers, and policy-makers, the webinar discusses various modes of engagement throughout the review lifecycle. It addresses key considerations when involving different KU groups and presents a case study illustrating the meaningful involvement of patient partners and the public in developing RRs.
The session advocates for a balanced approach to achieve meaningful KU involvement while meeting rapid review timelines. It is part of a series led by the Cochrane Rapid Reviews Methods Group.
Sign up
Tuesday, 24 October 2023, 14:00 UTC [check the time in your timezone] SIGN UP HERE

You will need a Cochrane Account to register for this webinar. If you don't have a Cochrane Account you will be able to register for free on the following page. You will be able to use this account for all future activity. A brief guidance on how to sign up using your Cochrane Account is available here and if you have any problems, please contact support@cochrane.org
---
Presenter Bios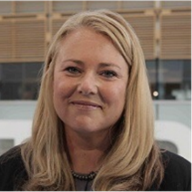 Chantelle Garritty, MSc, PhD, manages the Global Health and Guidelines Division at Canada's Public Health Agency (PHAC). She's also an Adjunct Professor at the University of Ottawa's School of Epidemiology and Public Health. Additionally, Chantelle is a member of the Cochrane Methods Executive and serves on the editorial board of the Cochrane Evidence Synthesis and Methods journal. Currently, she acts as a consulting Senior Advisor for Cochrane Response and has been co-convenor of Cochrane RRMG since 2015. Previously, she led the Rapid Reviews Program (Knowledge Synthesis Group) at Ottawa Hospital Research Institute (OHRI) from 2010 to 2021. During this tenure, Chantelle spearheaded multiple rapid and scoping reviews in collaboration with healthcare decision-making bodies. She holds an MSc from the Dalla Lana School of Public Health (University of Toronto) and a PhD in Public Health from the University of Split, School of Medicine (Croatia).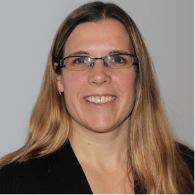 Candyce Hamel is a Senior Epidemiologist with the Canadian Association of Radiologists. Her research interests include the use of artificial intelligence in conducting evidence reviews and evidence review methodology. She received her PhD in Epidemiology from the University of Split Translational Research in Biomedicine program, with a research focus on rapid reviews and rapid review methods. Candyce is an Associate Editor for the BMC Medical Research Methodology journal and an Associate Convenor of the Cochrane Rapid Reviews Methods Group. In recent years, Candyce's work has involved guideline development, conducting systematic reviews, scoping reviews, and rapid reviews, participating in the development of quality assessment tools and guidance documents, and providing methodological support for review conduct. 
Guest speakers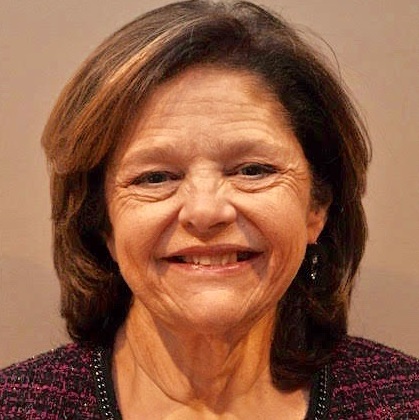 Maureen Smith's commitment to patient and citizen engagement in evidence synthesis and healthcare stems from her lived experience with the health system subsequent to a rare disease diagnosis in childhood. She is the chair of Cochrane's Consumer Network Executive and is involved in several global projects and advisory committees. As co-lead COVID-END's citizen engagement Maureen had the privilege of matching a pool of citizen and patient partners with research teams conducting rapid evidence syntheses. Maureen had the honour of serving as a Commission on the Global Commission on Evidence to Address Societal Challenges and now co-leads its Implementation Council's Citizen Leadership Group which advances the Evidence Commission's implementation priority to put evidence at the centre of everyday life by providing a forum for citizen leaders and leaders of citizen-serving organizations to shape thinking and action.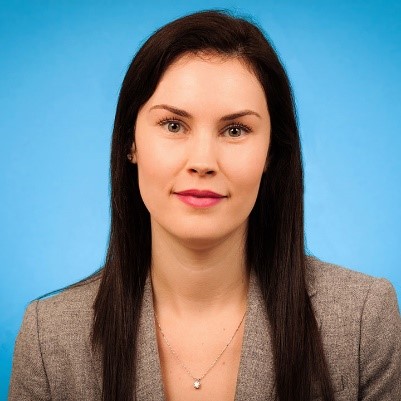 Dr. Andrea C. Tricco (PhD, MSc) is a Scientist and Director of the Knowledge Synthesis Team in the Knowledge Translation Program of the Li Ka Shing Knowledge Institute, St. Michael's Hospital. She is an Associate Professor at the University of Toronto in the Dalla Lana School of Public Health & Institute of Health Policy, Management, and Evaluation. She is also a Co-Director & Adjunct Associate Professor for the Queen's Collaboration for Health Care Quality Joanna Briggs Institute (JBI) Centre of Excellence at Queen's University. Dr. Tricco is a knowledge synthesis methodologist with >325 publications in this area, including papers in high-impact journals (e.g., British Medical Journal, Journal of the American Medical Association, Lancet). She currently holds a Tier 2 Canada Research Chair in Knowledge Synthesis. She has been commissioned by several agencies to conduct knowledge synthesis, such as the World Health Organization and Ontario Ministry of Health and Long-term Care. Her research has been covered by major media outlets, such as CTV News, Global News, and Radio Canada International. She has presented at >218 local, national, and international meetings and led >80 reports for decision-making agencies. She is a member of the Royal Society of Canada; and sits on the Editorial Board for BMC Medicine, Systematic Reviews and JBI Evidence Synthesis. She developed and teaches an online knowledge synthesis course that >600 students have completed. She is the Co-Editor in Chief of the Journal of Clinical Epidemiology.