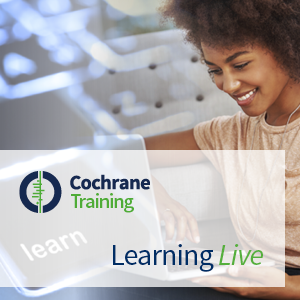 The choice between arm-based and contrast-based network meta-analysis was until recently fairly clear. However, a new concept of arm-based network meta-analysis has been proposed, which has led to heated debate of the pros and cons of this new approach. 

In this Cochrane Learning Live webinar, Professor Ian White (University College London) will offer his understanding of the key issues and discuss the strengths and weaknesses of both approaches. Dr Emily Karahalios will present preliminary findings from an empirical evaluation comparing the methods. 

This webinar will be the first in a series organised by the Cochrane Statistical Methods Group.
Sign up
Wednesday 14th June 10.00 UTC [check the time in your time zone] SIGN UP HERE