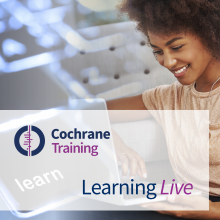 This seventh webinar of the Qualitative Evidence Synthesis (QES) & Learning Live series will introduce the GRADE-CERQual approach and the iSoQ tool. Qualitative research makes a key contribution to understanding complex issues in health and social care and is increasingly being used to inform decisions in these arenas. One thing decision makers need to know is how much confidence to place in findings emanating from the synthesis of qualitative evidence.
GRADE-CERQual is a systematic and transparent approach to assessing how much confidence to place in the individual findings of a qualitative evidence synthesis (QES) (systematic review of qualitative research), and is a key step in a Cochrane QES. A GRADE-CERQual confidence assessment is based on the assessment of four components: methodological limitations, relevance, adequacy and coherence. Concerns with any of the components may reduce our confidence in a review finding. The new iSoQ tool (interactive summary of qualitative findings) is an online data-management software to assist review authors with applying the GRADE-CERQual approach.
---
Presenter Bio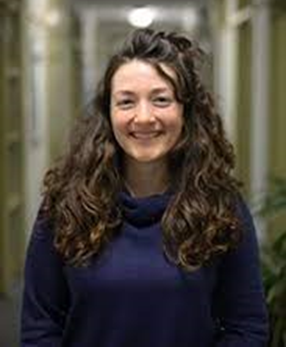 Dr Megan Wainwright Dr Megan Wainwright is a consultant in qualitative research based in Portugal and is a member of the GRADE-CERQual coordinating team. She is a medical anthropologist by training and an honorary fellow of the Department of Anthropology at Durham University. As an ethnographer, her area of research has been on living with chronic illness, encounters in healthcare, and medical technologies. Her current consultancy work is predominantly in the fields of qualitative evidence synthesis and implementation science. Dr. Wainwright is a seasoned GRADE-CERQual trainer, having offered training in multiple languages and delivered the first train the trainer workshop in Bogotá in 2018. Currently she is leading on two GRADE-CERQual projects: development of the interactive Summary of Qualitative Findings (iSoQ) online tool, and an evaluation of how GRADE-CERQual has been used in the literature with a focus on fidelity and reporting. In both of these projects one of her interests is in developing additional training materials and resources to assist review authors in applying the GRADE-CERQual approach.
---
Sign up
Monday, 25 April 13:00 UTC [Check the time in your time zone] SIGN UP HERE
You will need a Cochrane Account to register for this webinar. If you don't have a Cochrane Account you will be able to register for **free** on the sign up page. You will be able to use this account for all future activity. A brief guidance on how to sign up using your Cochrane Account is available here and if you have any problems, please contact training@cochrane.org