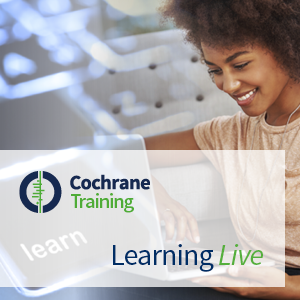 Qualitative evidence syntheses (or systematic reviews of qualitative studies) are increasingly used to bring together findings from individual qualitative studies. However, it is difficult to use these findings to inform decisions and policies because methods to assess how much confidence to place in synthesised findings are poorly developed.
This webinar  will present the Confidence in the Evidence from Reviews of Qualitative research (GRADE-CERQual) approach, an innovative approach for assessing how much confidence to place in findings from qualitative evidence syntheses. (www.cerqual.org). 
The webinar, which is part of the Cochrane Learning Live series, is presented by Heather Munthe-Kaas, Simon Lewin and Claire Glenton, all coordinators of the GRADE-CERQual Project Group.
Sign up
Wednesday 15th February 14:00 UTC [check the time in your time zone] - SIGN UP HERE - THIS SESSION IS NOW FULL