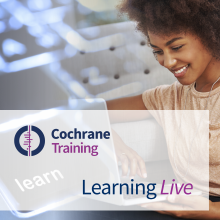 This webinar, part of the Cochrane Rapid Reviews & Learning Live webinar series, focuses on rapid qualitative evidence synthesis (rQES), increasingly used to explore acceptability of interventions and barriers to implementation. Speeding up how we plan, do and/or share the results of QES, by simplifying or omitting review procedures, can be particularly challenging given the iterative nature of synthesis methods and the interpretative nature of that synthesis and analysis.
This webinar rehearses important considerations when planning and conducting an rQES before outlining a variety of approaches used to tackle these challenges. The presenter, Professor Andrew Booth, brings together current thinking from the Rapid Reviews Group with insights drawn from over a decade as a current convenor of the Cochrane Qualitative and Implementation Methods Group.
 
---
Presenter Bio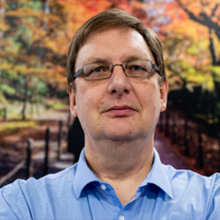 Professor Andrew Booth is Professor in Evidence Synthesis in the Sheffield Centre for Health and Related Research (SCHARR) at the University of Sheffield and an adjunct Professor at the University of Limerick. He is a co-convenor of the Cochrane Qualitative and Implementation Methods Group, a member of the GRADE-CERQual core team and a research associate of Evidence Synthesis Ireland and Cochrane Ireland. Andrew is a Chartered Information Professional (UK CILIP). He obtained his PhD by Publications from the University of Sheffield (2013) and his MSc (1996) and Diploma in Librarianship with Distinction (1983) from the University of Wales (Aberystwyth), having previously gained a BA with First Class Honours from the University of Reading (1982).
Andrew is a prolific trainer in synthesis methods and delivers regular short courses in qualitative evidence synthesis and rapid reviews. Since 2015 he has been the world's most prolific author/co-author in the methodology and published examples of qualitative evidence synthesis and he is currently contributing multiple chapters to the forthcoming Cochrane-Campbell Handbook of Qualitative Evidence Synthesis. In 2020 he collaborated with Evidence Synthesis Ireland to provide methodological support to the first ever Cochrane Rapid Qualitative Evidence Synthesis. Together with colleagues at SCHARR he has co-authored the key text Systematic Approaches for a Successful Literature Review, now in its 3rd edition.
---
Sign up
Wednesday, 28 February 2024, 14:00 UTC [check the time in your timezone] SIGN UP HERE

You will need a Cochrane Account to register for this webinar. If you don't have a Cochrane Account you will be able to register for free on the following page. You will be able to use this account for all future activity. A brief guidance on how to sign up using your Cochrane Account is available here and if you have any problems, please contact support@cochrane.org