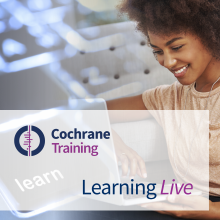 This webinar, part of the Cochrane Rapid Reviews & Learning Live webinar series, will provide guidance on rapid approaches to scoping, mapping and evidence gap maps to reviewing the evidence.
It will consider the particular challenges these types of synthesis present when being undertaken within short time frames. Approaches that can be adopted will be presented, and it will be discussed how they might improve timeliness but also introduce risk of bias and error.
---
Presenter Bio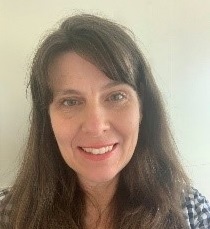 Fiona Campbell is a Senior Lecturer In Evidence Synthesis at the Institute of Population Health Sciences and Innovation Observatory at Newcastle University. She is the editor for the Campbell Child and Young Persons Wellbeing Coordinating Group and has considerable experience in undertaking evidence synthesis to support decision making across a wide range of topics. She has particular expertise in using scoping, mapping and evidence and gap map methodologies to address broad research questions. She established and regularly runs short courses on rapid review methods and scoping, mapping and evidence gap maps with colleagues at the University of Sheffield, as well as supporting teaching on mixed methods synthesis and qualitative evidence synthesis. Fiona trained as a nurse at St. Bartholomew's Hospital, London, and then as a community nurse (health visitor and district nurse). She has a BSc (Hons) (First) from King's College, London and a Masters in Public Health (Distinction) from Sheffield University. She has recently completed a PhD on the topic of Scoping, Mapping and Evidence and Gap Map methodologies.
---
Sign up
Tuesday, 12 March 2024, 09:00 UTC [check the time in your timezone] SIGN UP HERE

You will need a Cochrane Account to register for this webinar. If you don't have a Cochrane Account you will be able to register for free on the following page. You will be able to use this account for all future activity. A brief guidance on how to sign up using your Cochrane Account is available here and if you have any problems, please contact support@cochrane.org