Using RevMan 5 for non-Cochrane reviews
If you are not using RevMan 5 to write a Cochrane review, please ensure you are running RevMan in Non-Cochrane mode for optimal performance. This allows RevMan 5 to run as a standalone product which does not attempt to connect to Cochrane servers. 
On a PC: visit Tools > Preferences > General > enable 'Non-Cochrane mode'
On a Mac: visit RevMan 5 menu > Preferences > General > enable 'Non-Cochrane mode'
When RevMan 5 opens, click on the blank page icon in the top left-hand corner. This will bring up the new review wizard and you can then write your review and save it to your computer. You should not see any interface with Cochrane login or the Cochrane server.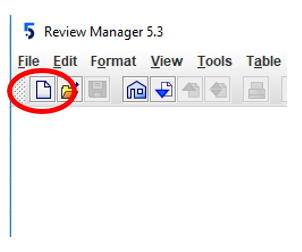 There is a known issue in RevMan 5, where author details cannot be added or edited in non-Cochrane mode. We apologise for the inconvenience caused. This does not affect export of text, figures or analyses.
To find out more about future developments in RevMan, please provide your contact details.