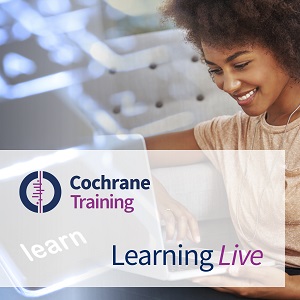 The purpose of this webinar is to gain familiarity in interpreting findings of network meta-analysis (NMA) through NMA 'Summary of findings' (SoF) tables
developed
based on principles of the GRADE approach to rating certainty of evidence from NMAs.
Through user testing, we have developed a format for NMA-SoF table to presenting results of NMA for each outcome. It is important that reviewers consider how to interpret NMA evidence for clinical decision-making of particular interventions. This includes identifying the primary comparison and the interventions for each outcome under consideration, the effect estimates, the certainty of the evidence, and the rank probabilities or the surface under the cumulative ranking curve (SUCRA) or related summary measures. In this workshop, we will discuss these aspects using examples.
This webinar is for anyone interested in discussing how to present NMA results through a 'Summary of findings' table.
The webinar will begin with an introduction providing background about the NMA SoF table and how to interpret NMA results based on this NMA-SoF table. It will be followed by an interactive conversation.
Presenters:
Juan José Yepes-Nuñez. MD, MSc, PhD candidate
Department of Health Research Methods, Evidence, and Impact (HEI), McMaster University, Canada
Holger J Schünemann, MD, PhD, MSc, FRCP(C)
Chair, Department of Health Research Methods, Evidence, and Impact (formerly "Clinical Epidemiology and Biostatistics")
Professor of Clinical Epidemiology and Medicine|Michael Gent Chair in Healthcare Research.
Director, Cochrane Canada and McMaster GRADE Centre
McMaster University
Sign up