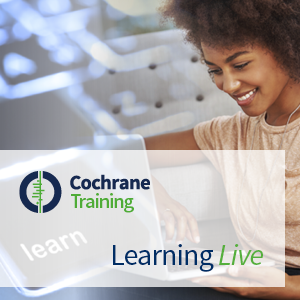 Blogshots and knowledge translation (KT): where have they have come from and how have we developed them? What do we put into them? What are the challenges? What benefits do they bring? How to make them, share them and measure their impact. 
Join Sarah Chapman (Knowledge Broker) and Jack Leahy (Communications and Engagement Officer) from the UK Cochrane Centre as they talk about how to make, share and measure the impact of blogshots for knowledge translation.
This webinar, which is part of the Cochrane Learning Live series, will be of interest to anyone interested in innovative approaches to knowledge translation and specifically creating and/or using blogshots to share evidence.
Sign up
Thursday 26th January 12:00 UTC [check the time in your time zone] - SIGN UP HERE