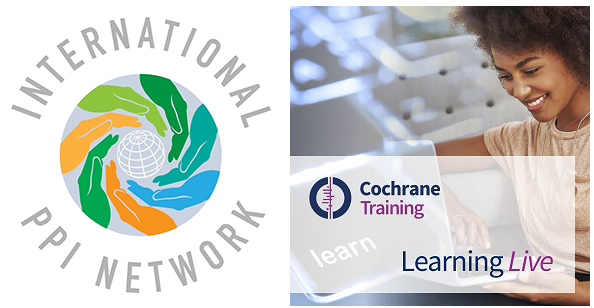 These videos, originally part of the International PPI Network & Learning Live series,  outline where we are and how we arrived here when it comes to developing the PPI evidence base through high quality reporting. The videos explore where we may be heading – including different perspectives and some challenging views on the uses and the users of the GRIPP2 tool. GRIPP2 is international, evidence based, consensus-informed guidance for reporting patient and public involvement in research. You can read more here.
The session started with a presentation by Sophie Staniszewska as the academic who led the development of GRIPP2. It was then followed by a presentation from Richard Stephens who reflects on GRIPP2 as a journal editor and also as a patient involved in research studies. There was also a Q&A session to discuss future development and trends. 
The webinar was delivered in November 2021 and below you will find the videos from the webinar, together with accompanying slides to download [PDF].
Part 1: Presentation
Part 2: Questions & answers
PPI is a rapidly growing, important global movement aspiring to produce better and more relevant research resulting in services and treatments that patients and the public need. For this reason, a number of organisations and individuals came together to form the International PPI Network. We are pleased to be joined throughout the series by leading experts in this field, and you can find out more about each session in the series and access the webinar recordings here.
---
Presenter Bios
Sophie Staniszewska, Professor of Patient and Public Involvement and Experiences of Care, Warwick Medical School, England. Sophie leads a programme of research focused on developing the evidence base of patient and public involvement and engagement. She is Co-editor in Chief of the BMC Springer Nature journal Research Involvement and Engagement, alongside Richard Stephens.
Richard Stephens, Patient Advocate. Richard is in his third decade as a patient advocate involved in research, spanning individual studies through to strategic bodies in the UK and Europe. His professional careers have included teaching, journalism, local government and social housing.