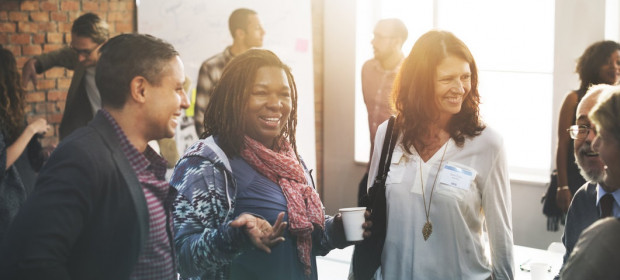 Trainers' Hub
An online space for people actively involved in providing training for the production and use of Cochrane Reviews.
Welcome to the Trainers' Hub
This Hub is intended for use by anyone interested or involved in providing training about the production or use of Cochrane reviews. Here you can find out about and participate in our Trainers' Network, correspond with other trainers, and access our range of materials to support Cochrane's training activities.
About the Trainers' Network

Cochrane's Trainers' Network is open to anyone who has a role in training and support for preparing Cochrane reviews, including formal training, one-to-one author support and the development of training materials. Membership of the Trainers' Network will give you access to many of the resources that are shared on this Trainers' Hub, as well as the opportunity to network and collaborate with other trainers on our email discussion group, share good practice and resources, and attend any of our dedicated learning events for trainers.

Resources for trainers

Author Training Materials 
**Trainers' Network members only**
Our Author Training Materials (ATMs) are a suite of twenty modules covering all aspects of systematic reviewing, for use in face-to-face or virtual training activities. Each module compromises of downloadable presentations, exercises, practical materials and guidance for trainers. The modular design means trainers can select the materials they wish to use, and tailor these to their own training style and audience, whilst maintaining the most up-to-date methodological rigour for the training content. 

How to organise live online learning
This webinar was a guide for running webinars and virtual workshops from the Learning Team in the People Serices Department, the team behind the Cochrane Learning Live webinar series. As well as the recordings from the webinar itself, you can also find other materials including Good practice guidance for webinars and virtual workshops and an Example virtual workshop schedule.

Presentation Styles
A webinar from our Trainers' Week event on novel presentation styles by Associate Professor Dragan Ilic, an expert from the Medical Research & Quality Unit at Monash University. This informatiive and innovative session focused on presentation styles and different approaches to training in small and large group sessions.

Ask the expert
Another resource from Trainers' Week, participants asked a panel of experts questions about all aspects of being a Cochrane Trainers. There's some facinating insights and answers about some of the challenges that trainers face, from dealing with diificult learners to handling post-lunch fatigue! 

Cochrane Classmate
Classmate is a tool that enables trainers to use the Cochrane Crowd platform to create tasks and activities for their trainees. The platform allows you to chose learning activities based on a range of health research tasks, create groups or teams and assign them challenges and competitions.

All of the activities that you see as part of this Trainers' Hub on the Cochrane Training website are supported by our Training Advisory Group. This Group is comprised of expert trainers from across the organisation, who help with advice, guidance and direction on how we can best support training, learning and development. We are hugely grateful to them for their counsel and expert insight.

Our Training Advisory Group is:

Jacqueline Ho, Co-Director, Cochrane Malaysia
Jordi Pardo Pardo, Co-managing Editor, Cochrane Musculoskeletal
Livia Puljak, Center for Evidence-Based Medicine and Health Care, Croatia
Lotty Hooft, Director, Cochrane Netherlands
Marta Roque Figuls, Cochrane Iberoamerican Cochrane Centre
Sally Bell-Syer, retired Managing Editor and ME Support
Steve McDonald, Co-Director, Cochrane Australia
Tamara Kredo, Senior Specialist Scientist, Cochrane South Africa
Dario Sambunjak, Senior Learning Content Officer, Development Directorate, CET