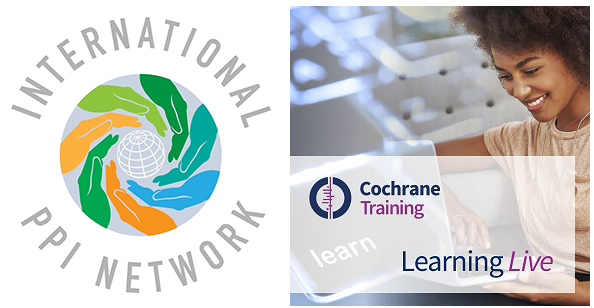 Are you passionate about using patient important outcomes in research? Do you want to learn how agreeing such outcomes with key stakeholders leads to the development of a core outcome set - helping reduce waste and improving the quality of research?
In these videos, originally part of the Cochrane Learning Live and International PPI Network series, the presenters give an overview of core outcome sets (you can watch a brief introductory animation on core outcome sets here). Two patients and a patient organisation representative who have all been involved in developing core outcome sets briefly present their experiences. The challenges of patient input into core outcome set development was also explored and links for further information were provided.
The session was aimed at organisations and individuals working in patient and public involvement (PPI) as well as patient organisations and patients / the public undertaking PPI in research who have an interest in patient important outcomes for research.
The webinar was delivered in February 2020 and below you will find the videos from the webinar, together with accompanying slides to download [PDF].
Part 1: An Introduction to core outcome sets
Part 2: Patient perspectives on involvement in core outcome sets
Part 3: What can patient organisations do to support core outcome set development?
Part 4: Including patients in COS development - how is COMET helping?
---
Presenter Bios
Paula Williamson: Professor of Biostatistics, Lead for the COMET (Core Outcome Measures in Effectiveness Trials) Initiative. (The COMET Initiative brings together people interested in developing and applying core outcome sets). 
Bridget Young: Professor of Psychology and Co-Chair of the COMET People and Patient Participation Involvement and Engagement (PoPPIE) Working Group
Heather Bagley: COMET Initiative Patient and Public Involvement Co-ordinator
John Turner: Former patient participant in a core outcome set and public co-chair of the PoPPIE Working Group
Maureen Smith: Patient Research Partner in a core outcome set study and public member of the PoPPIE Working Group
Tess Harris: Chief Executive at Polycystic Kidney Disease Charity UK