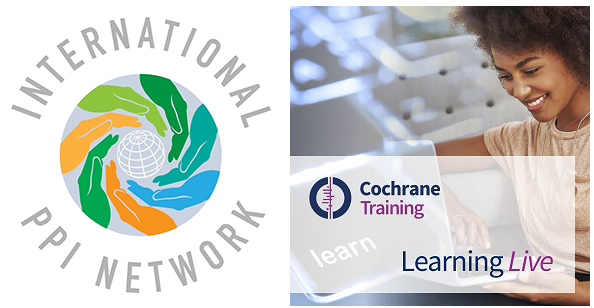 When it comes to knowing the impact of research, there are useful and accepted ways to conceptualize it. Similarly, there are a number of approaches that help us to understand whether Patient & Public Involvement (PPI) has been done effectively. However, we're still learning (and un-learning) about impact assessment and evaluation when it comes to understanding the impact of PPI based research. In these videos, originally part of the Cochrane Learning Live and International PPI Network series, the presenters explore what, why and how we need to think about impact evaluation for PPI-based research, building on experiences locally and internationally.
The webinar was delivered in January 2020, and was aimed at any participant interested in PPI and specifically interested in understanding what the impact of PPI is. This could be the public, researchers or research system administrators. Below you will find the video from the webinar, together with accompanying slides to download [PDF].
---
Presenter Bios
Eddy Nason: With over 15 years' experience in developing, analyzing and evaluating research systems, Eddy brings provincial, national and international expertise to OSSU. He is an expert in Research Impact, having authored numerous influential reports, tools and frameworks to assess impact and train others in research impact assessment internationally.
Emily Nicholas Angl: Emily's patient journey has taken her through ER's, OR's, MRI's and many acronyms in between. Her broad range of experiences led to a keen interest in how patients can become more actively involved in their own care, in research and in health system improvement. Emily has been exploring and trying to understand the concept of 'patient engagement' for over ten years. During this time she has consulted with and advised hospitals, government agencies, research institutes and other organizations across Canada.