INVOLVE have published 'Guidance on Co-producing a Research Project' which outlines the key principles and features of co-producing research. These videos show how these principles and key features find expression in practice – co-production in action. They will appeal to anyone with an interest in co-production.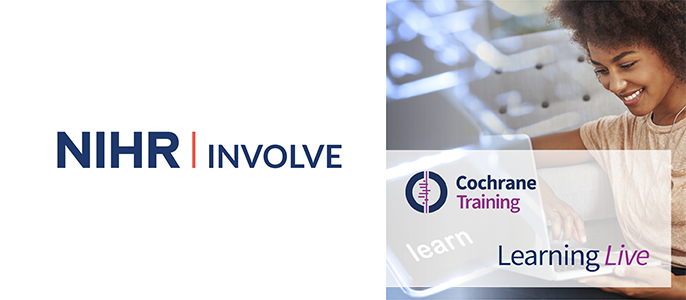 The webinar was delivered in November 2019 as part of the Cochrane Learning Live webinar series and consisted of two presentations, including examples from INVOLVE's upcoming publication 'Co-production in Action: Number Two' which show cases three examples of co-production. Below you will find the videos from the webinar, together with accompanying slides to download [PDF].
Part 1: SPRUCE - Stroke Physiotherapy Review: an update of a Cochrane Review 

Part 2: The Starworks project
---
Presenter Bios
Dr Gary Hickey, Senior Public Involvement Manager at INVOLVE, who leads on co-production.
Alex Pollock, Glasgow Caledonian University, Cochrane author and joint Co-editor.
Nathaniel Mills, Paediatric Programme Manager, NIHR Devices for Dignity MedTech Co-operative
Gemma Wheeler, Design Researcher, Lab4Living, Sheffield Hallam University
Carly Bauert, Children's Prostheses Coordinator, LimbPower