The following videos are from a Cochrane Learning Live webinar covering the editorial policies on rejecting Cochrane Reviews and protocols for Cochrane Reviews, and the appeals process that have recently been included in the Cochrane Editorial and Publishing Policy Resource. This webinar highlights the changes and discusses how to apply them in practice with practical examples. A demonstration on how to implement decisions in Archie and RevMan is also included.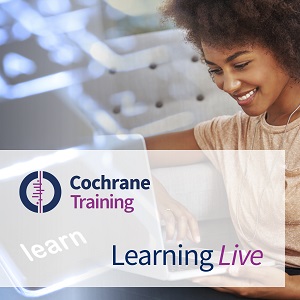 The primary audience is Managing Editors, Assistant Managing Editors, Contact Editors of Cochrane reviews, Co-ordinating Editors, and other Editors. Authors may be interested in learning more about the updated policies.
The webinar was delivered in November 2017. Below you will find slides from the webinar [PDF] as well as edited videos covering:
Editorial and Publishing Policy Resource and policy development process
Rejection of Cochrane Reviews
Appeals process
Presenters bio:
Bryony Urquhart, PhD, is an Editor in the Cochrane Editorial Unit, supporting Cochrane Review Groups by developing and implementing editorial policies that support the production of high quality Cochrane Reviews.
Anupa Shah is a member of the Managing Editor Support team, and Managing Editor of Cochrane Eyes and Vision.
---