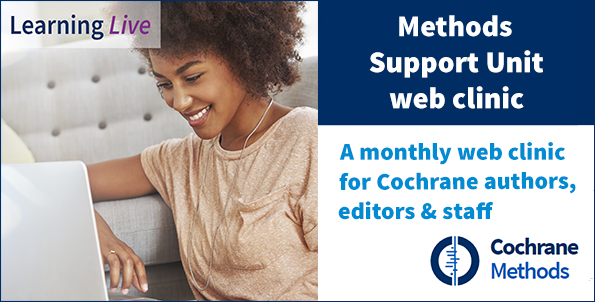 Questions in medicine are becoming more complex which may tempt authors to embark on too much when planning a systematic review. It is essential that reviews are targeted to specific questions relevant to stakeholders and are scoped correctly so that the reviews are not only feasible but can be delivered in a timely manner.
In June 2023 this web clinic addressed how the scope of a review can be set in the review planning stage through considerations of PICO inclusion criteria, planning analyses, and structuring of 'Summary of Findings' tables.
Below you will find the videos from the webinar. Recordings from other Methods Support Unit web clinics are available here. 
---
Presenter
Leslie Choi, Methods and Evidence Synthesis Team, Cochrane. In this role, Leslie supports author teams in the development of priority systematic reviews that may have a high impact in terms of policy influence. He has been an author of multiple Cochrane systematic reviews, particularly in the topic of tools for controlling mosquitoes for the prevention in malaria.